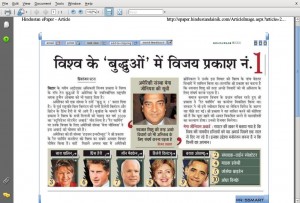 His idea on rat farming was ranked above Obama, McCain, Hillary, Sarah Palin, Oprah as the "world's stupidest statement award" of 2008.
http://www.reuters.com/article/pressRelease/idUS99512+02-Jan-2009+PRN20090102
Dennis Avery considers his idea on "rat farming" to be the best "non-science" solution to issues of global food scarcity. Dennis T. Avery, is a senior fellow with the Hudson Institute in Washington. Dennis is the Director for Global Food Issues. He was formerly a senior analyst for the Department of State.